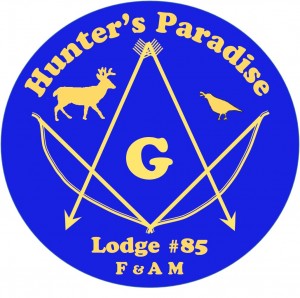 Hunter's Paradise Lodge #85 received its charter at the Grand Lodge Communication of 2013. We gather on the 4th Monday of the month for our business meetings.  The lodge holds its meetings in the second floor lodge room of El Zaribah Shrine at 552 North 40th Street in Phoenix Arizona.
Many of us are also Shriners so we see each other throughout the month. But lodge is lodge and we enjoy the experience of sitting in lodge with each other and bringing good men into the masonic fraternity.
The men of the  lodge took the name for the lodge that in Arabic is  "El Zaribah".  Many of us may have a mother lodge either here in Arizona or elsewhere around the country, but this lodge give us an opportunity to be involve with the fraternity and show others that we are indeed Shrine Masons.
---
 For us this is "A Labor of Love" |  
"Taking Good Men and Making Them Better"
---
A note from PM Mark Brown:
I want to thank Brother Keith Seplak for passing along the link below to
a video produced by a Masonic Lodge in Massachusetts.
While short, it is very powerful in how it portrays
the Masonic beliefs and the importance in today's society.
Be sure to share it with good men that are considering joining our great fraternity. It is a great recruiting tool.
---
The Lodge's Upcoming Activities*
(*Updates on Meeting & Meals sent via email by WM Jonathan Beffel prior to meetings.)
December 2017: NO STATED MEETING
There is a 3rd Degree coming in January 2018.
Further details will come from the Worshipful Master.
1/22 – Stated Meeting 7 pm* — Open on 1st Degree,
or the lowest degree of the members present.
(Red Fez room availability to be determined)
All other activities will be announced by the Worshipful Master via email
---
Hunter's Paradise #85 Lodge Shirts
If interested, contact Joe Newby to order
$30 – specify name, size and color
---